Get notified by text message as soon as tickets are released.
October 01, 2023
8:00 pm - 10:30 pm
THIS EVENT IS COMPLETELY SOLD OUT
View full details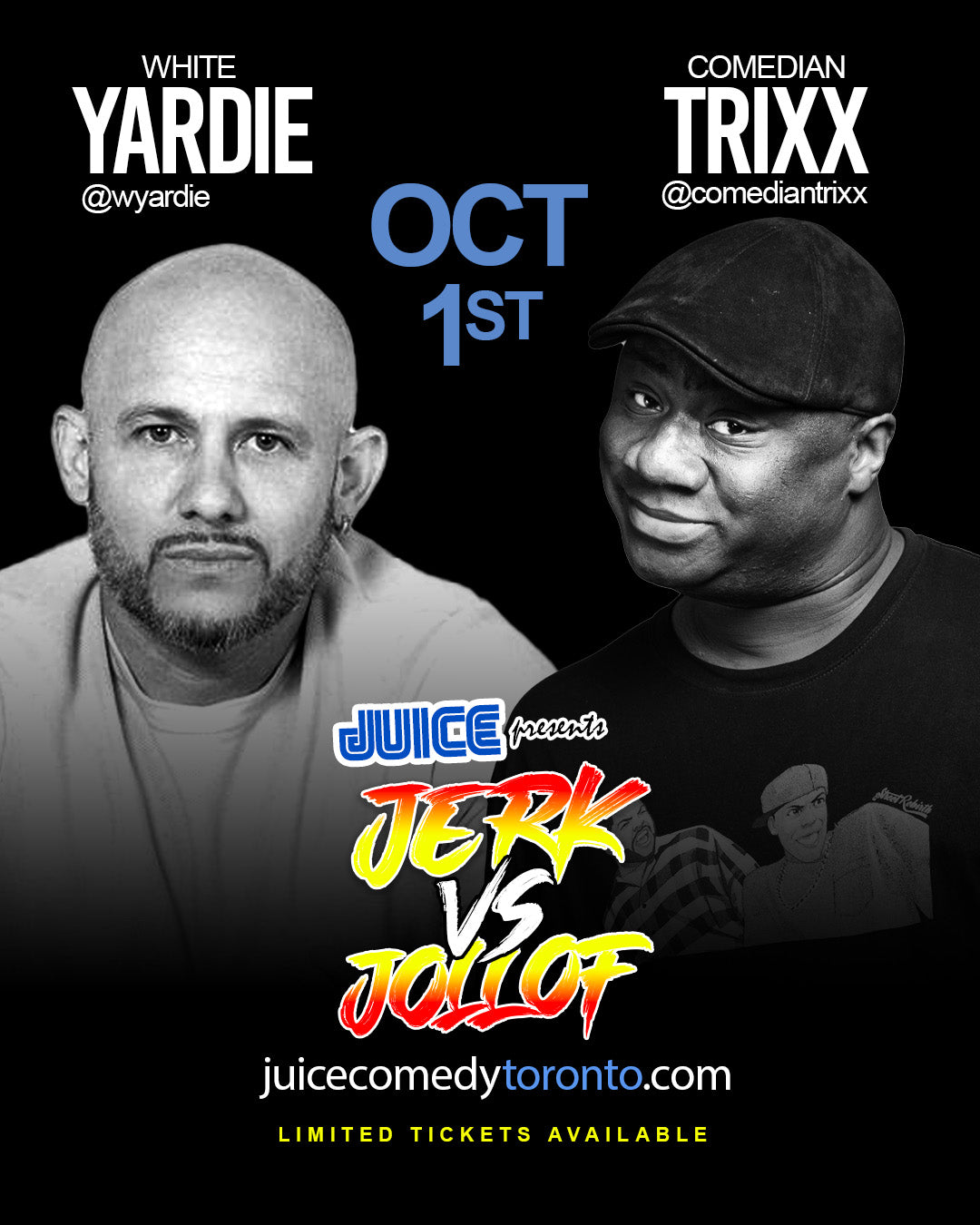 Picture this: a dynamic blend of Jamaican and West African culture, wrapped up in a night of top-notch comedy. White Yardie delivers jokes steeped in Jamaican flair, turning everyday life into laugh-out-loud moments. On the other side, Comedian Trix offers a fresh slice of West African wit that's as memorable as it is funny. It's a head-to-head comedy event you won't want to miss.